When Billy came walking through my door, askin me to make parts for his Wack little Pop-ups, I really didn't know what to say. If you've ever looked at my blog or my website, it's really not the kind of work I'm set up for. But I thought they were cool and so helped him out and referred him to a couple of places (Etsy, Custommade, etc) where he met others that could actually better meet his needs.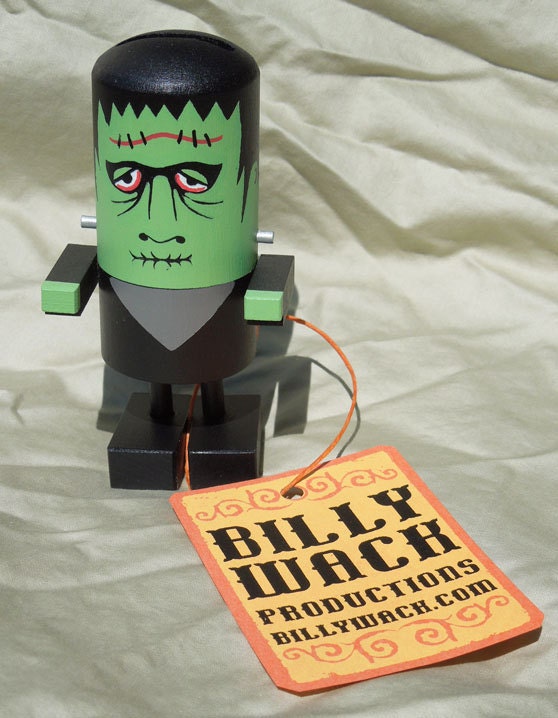 That was about a month ago, and today I just received my very own
Lil' Frankie Stein
. Again, not my building style, but well made and with a high attention to detail. This guy is keeping production low in order to keep quality high. I think I may just become a collector! Check him out:
http://www.etsy.com/shop/BillyWackProductions?ref=seller_info
hmmm...Got to get this guy to start doing my marketing...
PS: For those of you that are wondering;
no
, this is not a paid endorsement.